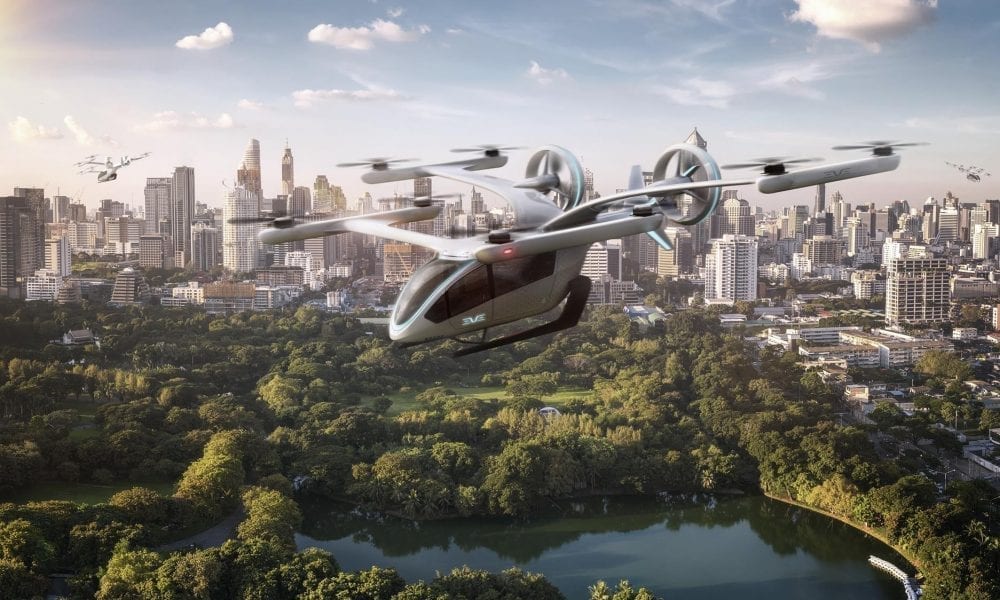 Reimagining Mobility – Air Travel Companies Join Hands to Create Urban Air Taxis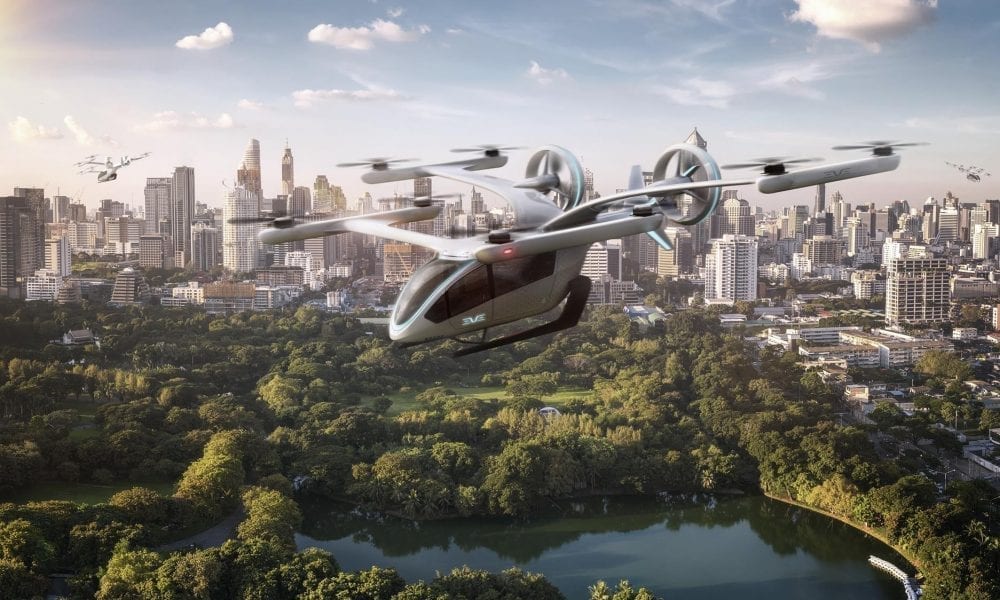 When in a new city or a state, your first mode of transportation is Uber. It is simple, safe and you get a wonderful chance to explore places and get to know the city a little better.
But, what if there was an even better alternative to getting around? Rather than being driven around in a car, you get to enjoy the trip by flying in Urban Air Taxis.
Yup, you read that right!
Companies are working hard to make many people's childhood dreams come true with flying taxis. It is estimated that around 2026, the United Kingdom and the United States of America will be the first countries to enjoy the luxury of innovation at its finest – a project they're calling Eve.
What is Eve?
Bid farewell to being stuck in traffic because Eve is here to save the day.  So, what is Eve? Eve Urban Air Mobility Solution is a one-of-a-kind safe, accessible, and sustainable hybrid model of an aircraft that falls between a helicopter and a private jet.
Not only is it quiet but, it is also deemed completely safe as this innovation is human-centered and ready to provide the best experience while keeping it sustainable.
Here's the Plan
The new and independent company is essentially owned by aircraft manufacturer Embraer and it is working with Halo, another new player in the field, that looks over the operational aspect of the new mode of transport. The company's goal is to send around 200 of Eve's hybrid model aircraft to New York City and London.
It is set to have a range of 60 miles, quieter than your regular helicopter. If the company is able to pull this off, the world might experience a whole new era of transportation that consists of eco-friendly, quieter, and electric modes of conveyance.
High Hopes for Eve
Many people are skeptical of the entire idea but the collaboration plans on turning disbelief into reality. The companies plan on offering a mobility solution that is highly efficient and sustainable and because of its nature, it has no shortcomings either. The masterminds behind this project are confident in their creation and predict a successful run for the companies.
So, what if we don't have flying cars, at least we have Eve!