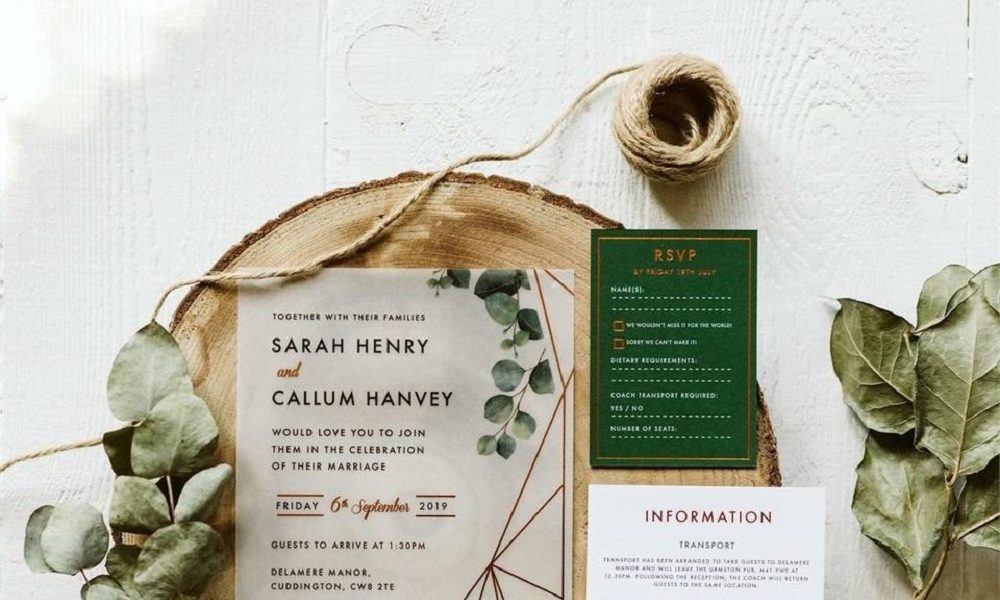 Tips for the Perfect Wedding Invitations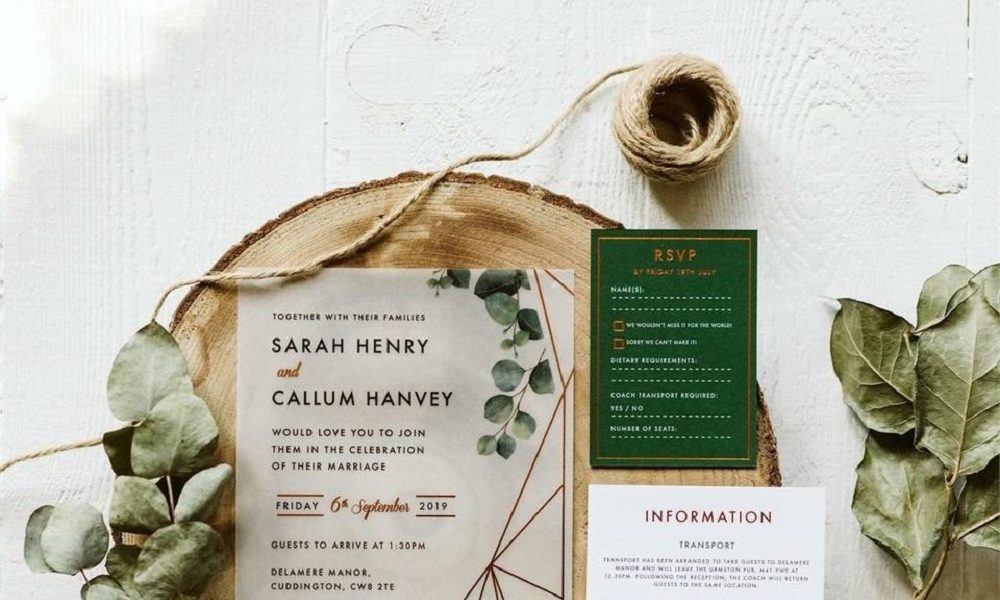 Sending out wedding invitations is an exciting part of the wedding planning process but can also be overwhelming. Your wedding invitations are your guests' first glimpse of your special day, so getting them just right is important. Below are some tips for creating the perfect wedding invitation.
Start Early
It's important to start working on your wedding invitations early in the planning. This will give you ample time to choose the perfect design, order materials, and make necessary changes or revisions. Starting early will also give you plenty of time to address and send out your invitations without feeling rushed or stressed.
Choose a Style that Reflects Your Wedding
Your wedding invitation should reflect the overall style and tone of your wedding. If you're having a formal, black-tie wedding, you may want to choose an elegant, classic design with traditional wording. If you're having a more casual, rustic wedding, you may want to choose a design with playful graphics and more informal wording.
Keep it Simple and Clear.
When it comes to wedding invitations, it's important to keep things simple and clear. Your guests should be able to easily understand the date, time, and location of your wedding and any additional details or instructions. Avoid cluttering your invitation with too much information, and make sure the font is easy to read.
Consider Your Colors and Fonts
The colors and fonts you choose for your wedding invitation can greatly affect your overall look and feel. Choose colors that complement your wedding theme and color scheme, and consider using a font that is easy to read and matches the tone of your wedding. You may also want to consider adding special touches, such as metallic foil or embossing, to add texture and depth to your design.
Consider the Size and Shape
When it comes to wedding invitations, there is no one-size-fits-all approach. Consider the size and shape of your invitation, and choose something that works well with your design and the amount of information you need to include. Square or rectangular invitations are the most common, but you may also want to consider unique shapes, such as circular or die-cut invitations, for a more creative touch.
Choose High-Quality Materials
The materials you choose for your wedding invitation can make a big difference in your look and feel. Choose high-quality paper or cardstock, and consider adding special finishes, such as a matte or glossy finish, to add an extra element of elegance.
Be Mindful of Your Budget
While creating a beautiful and memorable wedding invitation is important, it's also important to be mindful of your budget. Set a budget for your invitations early on, and look for ways to save money without sacrificing quality. For example, you may save money by ordering in bulk or using digital printing instead of letterpress.