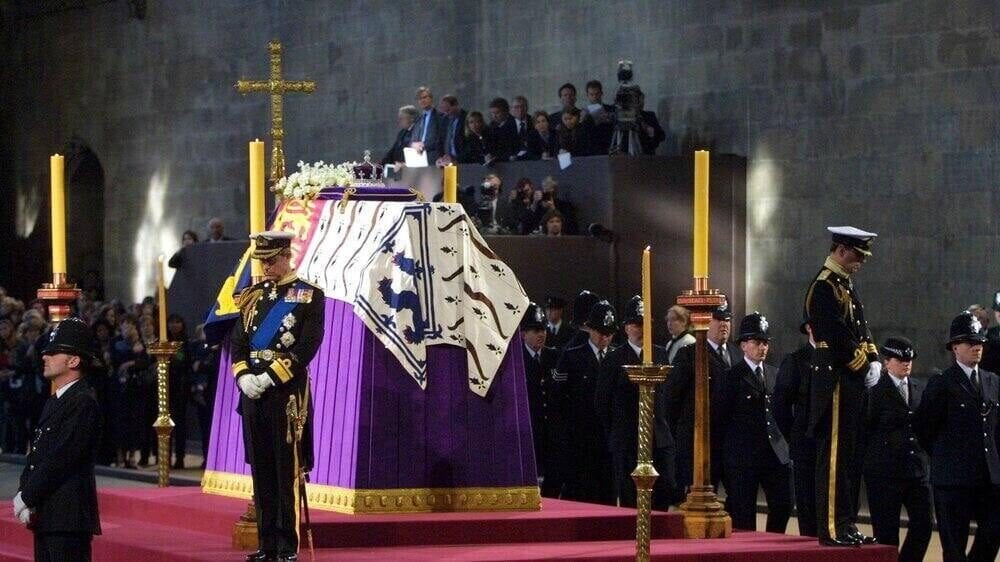 When Queen Elizabeth Bid Adieu to Prince Philip With a Heartfelt Note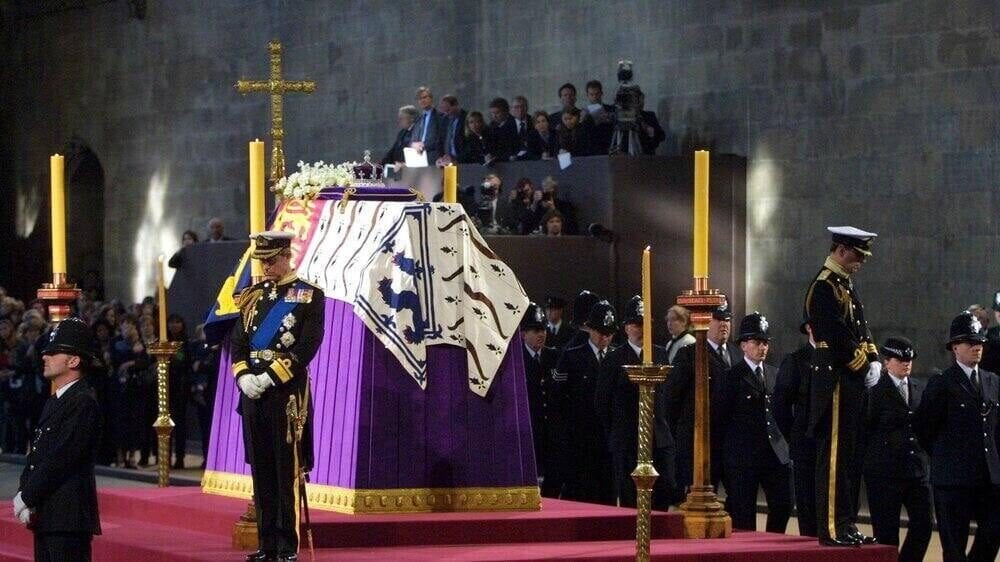 Losing a loved one is devastating, regardless of whether the death is sudden or the result of a prolonged illness. Different people react differently to a passing; some mourn by spending time alone, some cry their hearts out, and some act like everything is okay. Some, like the Queen of England, write a touching note to say goodbye.
Prince Philip, who passed away peacefully at Windsor Castle aged 99 on April 9, 2021, was laid to rest following an intimate ceremony at St George's Chapel on April 17. During his funeral service, Queen Elizabeth II honored him with a special handwritten note.
Read – Queen Elizabeth's first statement after Prince Philip's death
The Queen's benevolent gesture towards her late husband
While bidding a final farewell to her deceased husband, Queen Elizabeth II placed a heartfelt note on top of the Duke of Edinburgh's coffin. She signed it off with the nickname "Lilibet" – something she was called when she was a child.
It's believed that Prince Philip was the last person who called the Queen by this nickname. Soon after the note went viral, Buckingham Palace declared that it would not comment on its details as it was "private."
Photos from the funeral service showed the Queen sitting alone at the benches of St. George's Chapel. In the wake of COVID-19, the Queen and the mourners wore a face mask and sat six feet apart. While inside the chapel, the Queen, who wore an all-black outfit except for the diamond brooch on her left shoulder, kept her face down, only giving a view of her black hat.
How has the Queen been lately?
A day after Prince Philip's demise, Prince Edward, the Earl of Wessex, and his wife Sophie paid a visit to the Windsor Castle to check on the Queen. While leaving, Sophie tearfully updated the royal family's well-wishers that the "Queen has been amazing." The same day Prince Andrew also visited his mother. Meanwhile, Queen Elizabeth and Prince Philip's first child, Prince Charles visited his mother hours after his father's demise.
Read – Prince Harry won't stay long in UK
The Queen's backbone – the royal family members
After several reports stated that the royal family members would accompany the Queen at future engagements, a former senior aide at the Buckingham Palace said that the royal family will always support the Queen, but she will carry on.
While emphasizing the Late Prince Philip's wish to see the Queen progress quickly, the aide said that her majesty understands the gravity of her position. Another close royal insider revealed that the Queen would never abdicate because duty, honor, and public service are very close to her heart, just like they were to Prince Philip.