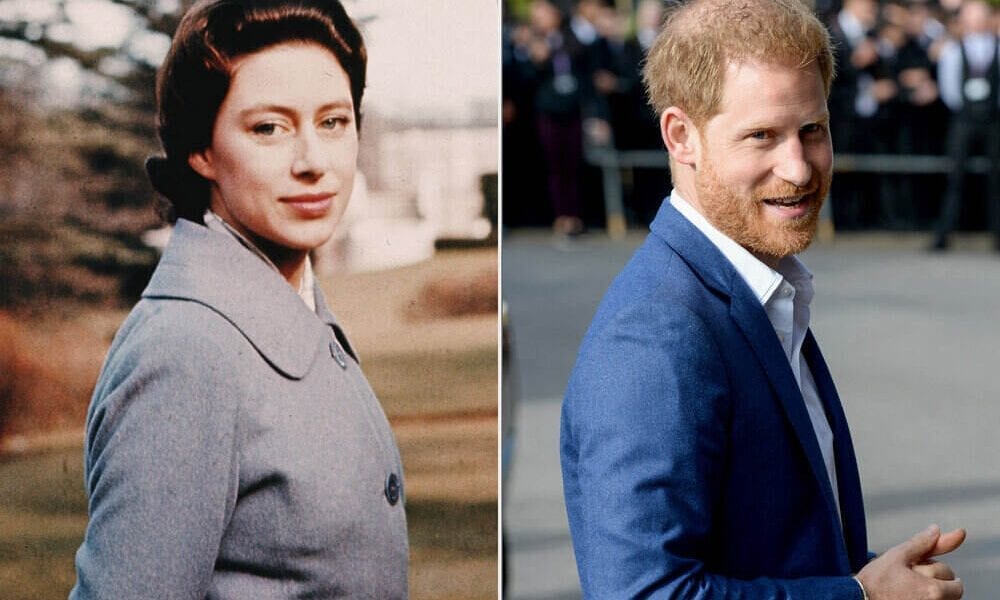 Love VS Duty – How Prince Harry Acted Opposite to Grandaunt, Princess Margaret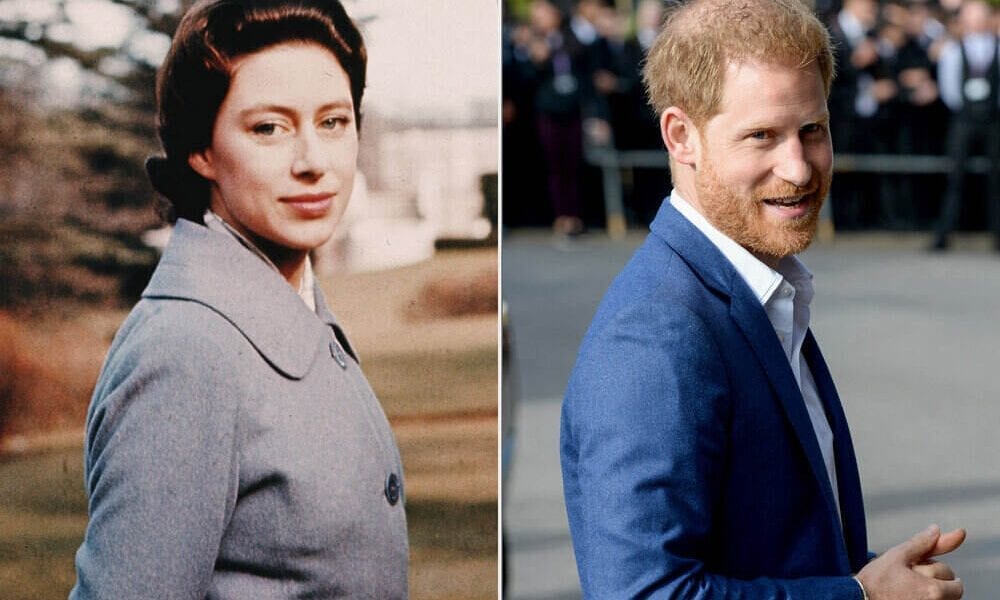 For some people, work is worship, but for others, love is the elixir of life. And perfect examples of both such people exist in the British Royal family.
When asked to choose between love and duty, Princess Margaret (Queen Elizabeth II's sister) went with duty, while her grand-nephew Prince Harry sacrificed everything to spend the rest of his life with his love. But why are we comparing the two? Well, it's because both fell in love with people who "didn't fit" into the royal family mold.
Princess Margaret fell in love with Peter Townsend, a divorced royal equerry, and Prince Harry found love with Meghan Markle, an American actress. Although both the love stories had a similar beginning, they ended very differently.
Read – The bond between Princess Margaret and the Queen
The different roads they took
According to the now-repealed Royal Marriages Act, 1772, up until a few years ago, British royals had to take prior permission of the sitting monarch before marrying someone. If the ruler refused, they had to take approval from both houses of Parliament.
In Princess Margaret's case, both the Queen and the Parliament refused to permit her marriage with Townsend (who she loved dearly), following which, the royal sibling took the high road and called off her engagement.
On the other hand, Prince Harry took permission from the Queen and married Meghan Markle in 2018, after which the couple stepped down from royal duties and moved to California to enjoy a private life.
The royal biographer's perspective of the love stories
On March 30, 2021, Andrew Morton, the royal biographer, released his new book "Elizabeth & Margaret: the Intimate World of the Windsor Sisters." While talking about his book, Morton regarded Princess Margaret as a royal who kept duty before her happiness. He continued that seventy years later, another couple had to make the same decision, but they selected personal wishes over the crown. He was quick to observe that it was the change witnessed during the same Queen's reign, and thus, it held a special significance.
Morton also pointed out the resemblance between Prince Harry's bond with Prince William and Princess Margaret's equation with Queen Elizabeth. The 68-year-old author said, in both relations, one sibling goes beyond the limit while the other stays more serious and cautious.
He indicated that the royal pecking order impacted the sibling dynamic in both cases. Earlier, William and Harry played an equal part in the monarchy, but after William's wedding and children's birth, Harry came down in the royal line-up just like Princess Margaret.
Read – All you need to know about Princess Margaret's love life
Princess Margaret's fractured marriage
After officially ending her relationship with Townsend on October 31, 1955, Princess Margaret fell in love with Antony Armstrong Jones, a British photographer and filmmaker, in 1958. The royal kept her relationship secret for a while before tying the knot with Jones on May 6, 1960.
However, after the birth of her daughter, Sarah, rumors of a rift started spreading. Antony's commitment to work was a prime reason behind the couple's differences, which resulted in extramarital relationships from both sides.