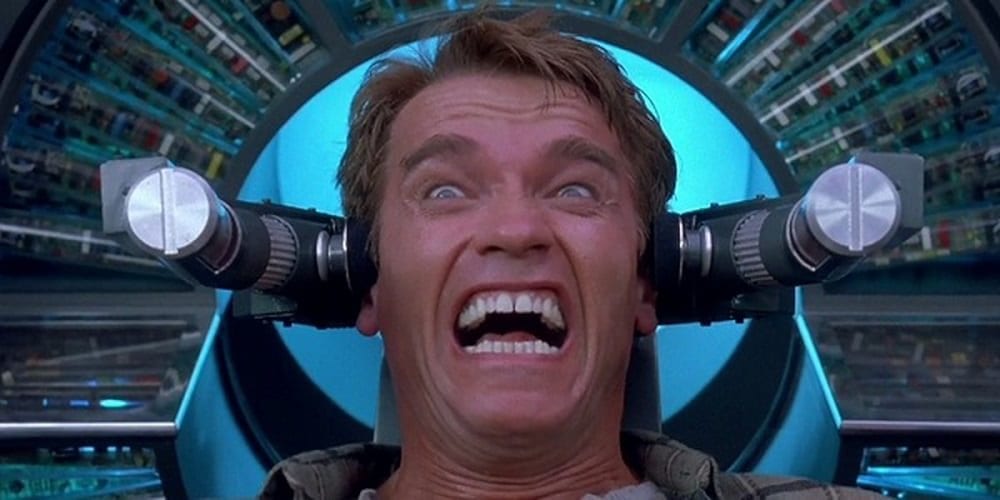 How Arnold Schwarzenegger Seriously Injured Himself on The Set of 'Total Recall'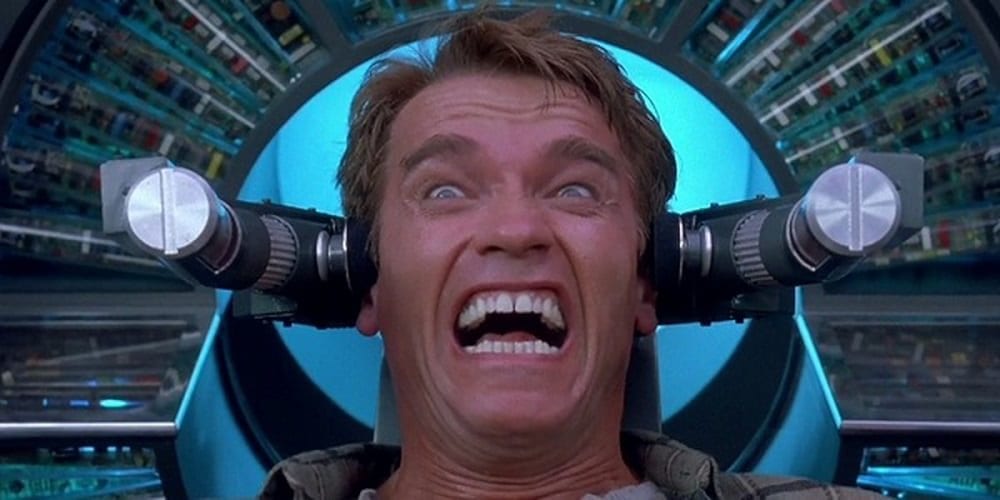 Arnold Schwarzenegger is an action star who prefers to do his own stunts than have a double perform the hard part for him. In fact, this dedication has led to accidents, including one gruesome incident during the filming of 'Total Recall.'
The 1990 film is just one of Arnold's many successful action movies that he poured blood, sweat, and tears into, however, the Paul Verhoeven-directed picture may as well be the most memorable because of a gnarly injury he incurred while shooting. In the scene where the lead character Quaid breaks a subway window with a gun in his hand, Arnold ended up hurting his hand badly while performing the stunt.
The prop glass didn't break before he used the gun to shatter it, so he ended up cutting himself. The injury was so nasty that he had to be stitched up during their midnight break since it was a night shoot.
But you know what they say, 'the show must go on.' So after Arnold received medical care, the crew covered the deep cut with bandages and pulled his jacket to hide the bandage. Reports said this happened in 1989 at the Mexico City Metro stations with transit depots used as a futuristic setting.
In related news, Arnold wouldn't have been cast as Quaid in the first place because Dino De Laurentiis, the original producer, didn't want him to be the lead star. The exec favored Jeff Bridges.
Another Injury
Arnold wasn't the sole actor to have an injury on the set of 'Total Recall.' Michael Ironside, who played Richter in the film, cracked his rib as he was doing a fight scene with former California governor in an elevator.
Michael previously opened up about squaring with a bodybuilder and revealed that the team initially wanted to hire someone bigger to combat his costar. Arnold, meanwhile, described his on-screen enemy as 'very sweet.'
'Total Recall' Plot and Awards
The flick revolves around Arnold's Douglas Quaid who wakes up without any memory. He went to Mars and slowly learned about the life he had as an agent. Sharon Stone, Rachel Ticotin, and Michael starred alongside the 'Terminator' star in this movie.
It was a highly celebrated film that earned Bets Sound Effects Editing and Best Sound Awards from no less than the Oscars. It also snatched the Special Achievement Oscar for its impressive visual effects.
People had yet to forget about 'Total Recall,' so much so that a remake happened in 2012, albeit without Arnold. Colin Farrell, Jessica Biel, Bryan Cranston, and Kate Beckinsale gave life to the futuristic movie.